All Surface Painting | St. Charles Painting & Remodeling
There is just about a paint for any surface.  Having the right tools and know-how to apply it is a MUST and is one of our many skills at St. Charles Painting & Remodeling LLC.
Serving the St. Charles County, Greater St. Charles County, and western portions of St. Louis County areas our residential painters and commercial painters can provide you with the look and feel you will love.  We are asked to paint some unusual and obscure surfaces.  To that, we say YES!  We are happy to help and will provide expert advice in order for you to reach the finish you are looking for.
Wood painting, metal painting, brick painting, concrete staining, stonework finishing, rough surfaces, smooth surfaces, plants (kidding), are just some surfaces we can paint for you!  We paint all surfaces, contact us today for your free detailed estimate.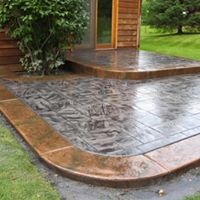 Contact Us For Your Free Estimate