Exterior Painting | St. Charles Painting & Remodeling
St. Charles Painting & Remodeling LLC offers expert exterior painting services to our residential and commercial clients.  Curb appeal is of major importance and therefore a quality exterior painting job is an extremely valuable and predominant feature.  The first thing a potential buyer, renter, family member, friend, client or simply a passerby is going to see is the exterior of your home or building.  It is essential to make the outside of your dwelling look aesthetically pleasing.  We offer superior paints with the latest technology that will resist fading and withstand years of weathering.  However, if you prefer to use a different brand we will help you choose the paint that will keep your home or commercial building looking beautiful for many years to come.
There are more reasons why a quality exterior painting job from a professional painting company is advantageous.  Safety is a reason highly worth considering.  For example, reaching higher levels of your home can be dangerous.  Many times special equipment and the skill to know how to use the equipment is necessary.  Don't put yourself in danger and leave it to St. Charles Painting & Remodeling LLC painters to take care of it for you.
A skillful exterior painting job will help protect your home or building from the elements.  Done correctly, an exterior paint job will help to seal your home from water and other natural elements that can lead to deterioration, hence protecting your valuable real estate investment. Our team of expert painters will provide you with a proficient exterior painting job that is more than just a face-lift.
Whether you are trying to sell your home or give it an update, a fresh new paint job will help your home look fresh and stand out on your street.
Upon receiving your free estimate our knowledgeable staff will offer you the best advice for the job you want completed.
Contact Us For Your Free Estimate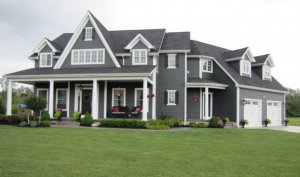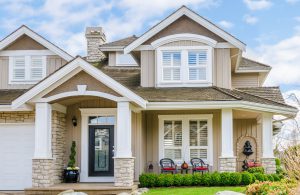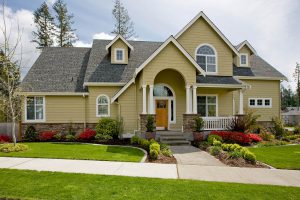 For the best exterior painters and remodelers in town call St. Charles Painting & Remodeling LLC at 314-332-3825 or simply fill out the Contact Form on this page.
St. Charles Painting & Remodeling for all your painting and remodeling needs, serves the St. Charles County, Greater St. Charles County, and western portions of St. Louis County areas.  Some specific localities we serve, (but are not limited to), in the St. Charles and Greater St. Charles areas are Cottleville, Dardenne Prairie, Foristell, Lake St. Louis, O'Fallon, St. Charles, Saint Peters, Weldon Springs, and Wentzville to name some.   Over in St. Louis County some localities we serve, (but are not limited to), are Ballwin, Chesterfield, Clayton, Creve Coeur, Florissant, Kirkwood, Ladue, Manchester, Maryland Heights, Winchester, Westwood, Wildwood to name some.