Home Painter | St. Charles Painting & Remodeling
St. Charles Painting & Remodeling LLC is a full service house painting contractor.  We are excited to help you revitalize your home with a fresh new look, or simply with a crisp and clean new painting job!  Your home is the place where you want to feel the most comfortable and where you want to be rejuvenated.  Whether it be interior painting, exterior painting, whatever you want, our experienced house painters will provide a professional painting service to your home that will make it pop!  We offer complete painting of any surface.  Drywall repairs needed?  No problem!  We ensure that your painting job is done right by taking the necessary steps to give the painting surfaces a beautiful and uniform finish. We offer only the highest quality paint for an aesthetically elegant long lasting appearance.  We understand and acknowledge that your home is your most valuable investment, therefore we take the necessary steps to protect your dwelling and keep it clean from damages or spills.  As a highly experienced house and home painter servicing St. Charles County, Greater St. Charles County and western St. Louis County residents we will provide you with a valuable and affordable painting job that your home needs.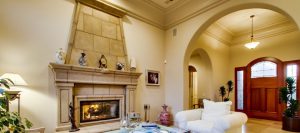 St. Charles Painting & Remodeling is a full service residential and commercial company offering the following services:
Contact Us For Your Free Estimate
Interior Painting - Exterior Painting - Drywall Repairs and Drywall Replacement - Mudding - Taping - Floating out Walls - Deck Painting and Deck Staining - Wood Staining - Brick Painting & Brick Staining - All Surface Painting - Custom Painting - Wallpaper Removal - Power Washing or Pressure Washing - Muriatic Wash - Deck and Siding Refinishing - Rotten Wood Replacement - Tile Work - Backsplash Installation - Cabinetry Work - Complete Remodeling Services - Kitchen Remodels - Bathroom Remodels - Office Remodels - Basement Remodels - Bedroom Remodels - Hardwood Floor Removal and Hardwood Floor Installation - Carpet Removal and Carpet Installation - Demolition Services - Water Damage Repair - Carpentry - Wood Working - Exterior Repair and Replacement of Siding, Roofing, Gutters and Downspouts and much more.