Home Remodel | St. Charles Painting & Remodeling
Since 2003, St. Charles Painting & Remodeling LLC has been creating new and updated spaces for our customers to enjoy.  Whether it is your own vision or you want some ideas, we love what we do, and want to extend our prodigious experience and knowledge to the remodeling project you have in mind.
Looking for a kitchen remodel, bathroom remodel, basement remodel, or all the above and beyond? Our experienced and skillful remodeling team will diligently work to produce the finished product to create the look and feel that you will be very happy to walk into and appreciate.
We start with a free consultation and detailed estimate.  We will take you through each step and work with you through the scheduling process.  We take great care and pride in our work and genuinely look forward to our customers being overjoyed with the final result.  Call us today to schedule your appointment, 314-332-3825, or fill out the Contact Form on this page.
St. Charles Painting & Remodeling has been proudly servicing the St. Charles, Greater St. Charles, and St. Louis ares for over 15 years.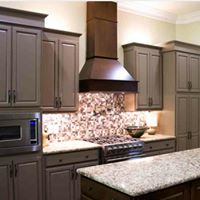 Contact Us For Your Free Estimate